Horizontal Centrifugal Pump for Sand Dredging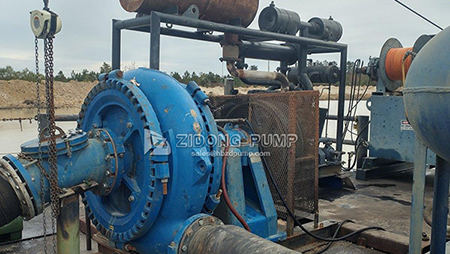 Client area: America
Client industry: sand dredging
Project time: 2015
The picture shows the high head sand pump we supplied to the client. It is a 12/10-ZGH, with a flow rate of 3000m³ per hour.
The pump specifications were strictly designed following the client's requirements. Meanwhile, we selected a 100mm thick pump casing and high chromium alloy wear-resistance parts to ensure the pump's durability.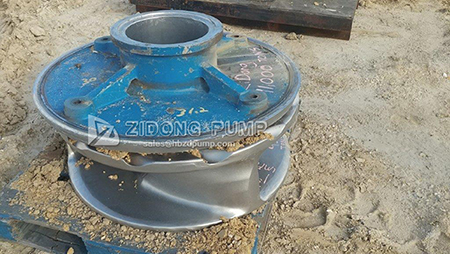 After one month of operation, the customer disassembled the wet ends to check the wear situation and only slight wear was found out. And it can be seen from the remark on the component surface that this is an operating condition under 11000 tons.
This client used KSB brand wear-resistant cast steel pumps originally and considered adopting other brands of pumps to replace them. Learning from the client, the replacement frequency of the pump's wet ends under sand dredging operation is once every three months. But the wet ends can be replaced every 6 months after using our water pumps. The volute liner and rear guide plate can even be used for 10months. With regard to cost, our pumps are the more economical choice in regards to cost of the pump all the way through long-term maintenance.