Flue Gas Desulfurization Pump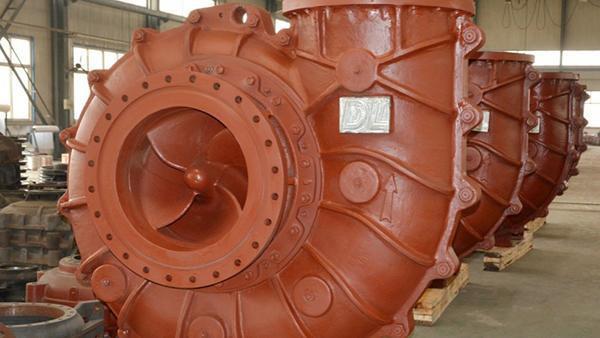 Flow range: 1600-10440m3/h
Head range: 15-31m
Speed: 485-960r/min
Wet ends materials: cast steel, cast iron
Matched power: 2.2-55KW
Description
The TL series pump is a single stage, single suction and horizontal centrifugal pump. The wet ends are made using a variety of materials, including a wear resistant A49 metal or corrosion-resistant reinforced natural rubber.
This kind of pump is equipped with an X-type bracket, which saves significant space when compared to other slurry pumps. It is often used in coal fired units in thermal power plants, desulfurization purification units and wet desulfurization systems for conveying limestone and gypsum slurry. It can also be used for transporting corrosive liquids containing tiny solid particles in industrial departments such as metallurgy, mine, coal, and more.
Features
Wet ends like the impeller, front and rear guide plate are made of an abrasion-resistant alloy, while the suction cover and pump body are made of an abrasion-resistance cast iron, satisfying all application requirements for desulfurization. We can also choose different materials based on customer requirements.
Bearing: The bearing is lubricated using a diluted oil, and is paired with an oversized oil tank to improve the service life.
Sealing: The shaft seal features a cartridge mechanical seal specially used for desulfurization processes, which ensures an outstanding sealing property and no leaks.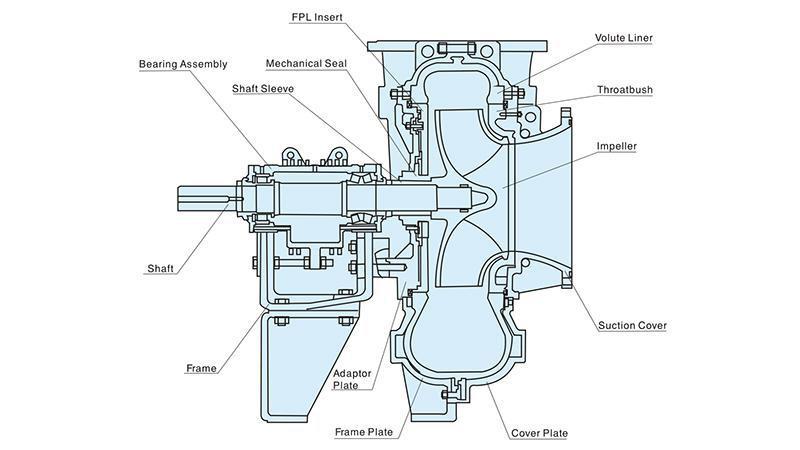 Optional Models
| | | | | | | | | |
| --- | --- | --- | --- | --- | --- | --- | --- | --- |
| Model | Flow rate | Head (m) | Speed (r/min) | Max.efficiencyη (%) | NPSH (m) | Outlet diameter (mm) | Inlet diameter (mm) | Inquiry |
| 350TL(R) | 1600 | 25 | 960 | 82 | 4.5 | 350 | 400 | |
| 400TL(R) | 2500 | 25 | 725 | 83 | 5 | 400 | 450 | |
| 500TL(R) | 3750 | 25 | 725 | 85 | 5 | 500 | 500 | |
| 600TL(R) | 6300 | 25.5 | 620 | 88 | 5.5 | 600 | 700 | |
| 700TL(R) | 6840 | 26 | 485 | 87 | 6 | 700 | 800 | |
| 800TL(R) | 9360 | 31 | 485 | 90 | 7 | 800 | 900 | |
| 900TL(R) | 15000 | 30 | 485 | 90 | 8.5 | 900 | 1000 | |
| 1000TL | 10440 | 15 | 485 | 89 | 7 | 1000 | 1200 | |
Quick selection chart