Vertical Centrifugal Pump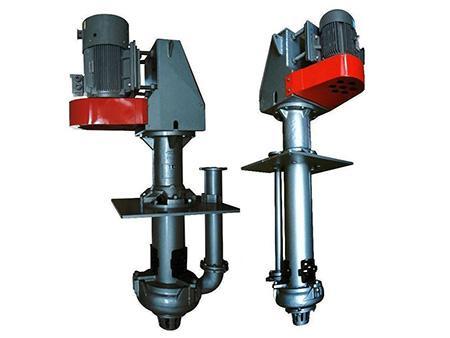 Compared to a horizontal centrifugal pump, the power and flow of the vertical pump is relatively smaller. Vertical pumps feature a compact appearance, small foot print and convenient installation. It can be installed on any pipeline as a whole, just like a valve. These pumps are also adaptable to environments and working conditions where a horizontal pump is not applicable.
For example, it is impossible for the horizontal self-priming pump to be immersed into a slurry pool or be installed in an underground tank. In this case, only a vertical centrifugal long axis pump can be applied. Our ZP/ZPR series submersible pumps are specially designed for this application, and during operation, the entire pump, with the exception of the motor, is immersed in the water.
If you have higher requirements for a pump working depth, the submersible pump features an outstanding sealing property. An example is the following NSQ pump, where the driver and pump can be fully immersed into the water, with a working depth of 20 to 25 meters.
In addition, we can also provide the ZF series pump, which is specially designed for conveying froth mediums. With an oversized inlet diameter and large diameter impeller, this pump can be easily used for various industrial flotation processes.